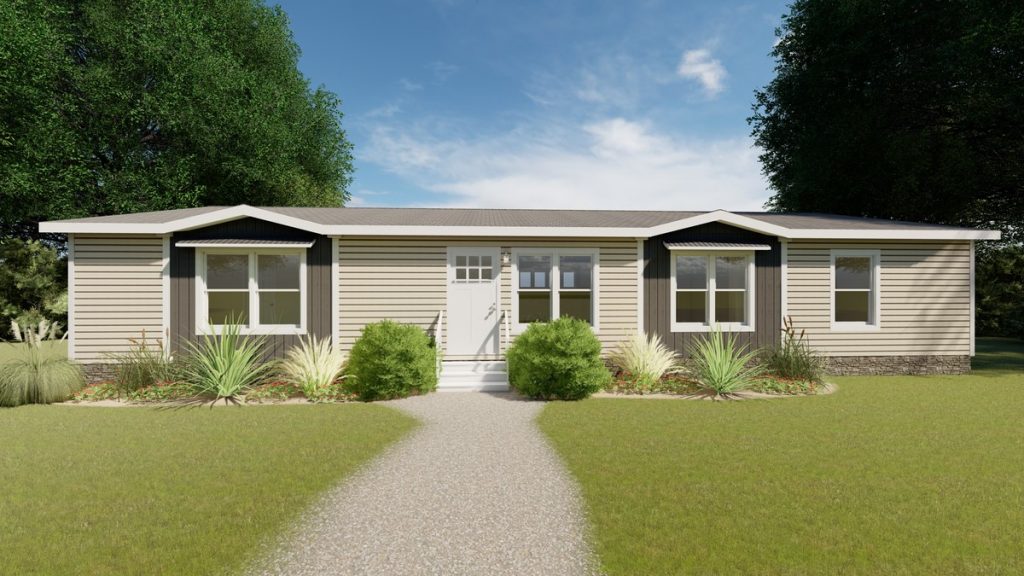 When it comes to manufactured homes, reverse mortgages are not completely out of the question. However, a number of HUD/FHA requirements must be met in order to proceed with a reverse mortgage on a manufactured home.
Can you get a reverse mortgage on a manufactured home or a mobile home? First and foremost, it is important to determine whether the home is in fact manufactured. The terms mobile and manufactured are often used interchangeably; however, there are key differences between the two that disqualify mobile homes from a reverse mortgage. Both mobile and manufactured homes differ from single family detached homes in that they are built off-site and then transported to their desired location. The construction and transportation process decreases the longevity of these homes; thus stricter HUD/FHA guidelines apply.
Mobile homes are not on permanent foundations, meaning at any point they can be moved. Additionally, they are registered with the DMV and are taxed as personal property rather than real property. If the home was manufactured before June 15, 1976, it is defined as a mobile home. These older structures do not qualify for reverse mortgages due to the small and unsafe framework which fails to meet current standards.
Manufactured homes sit on permanent foundations and are taxed as real property. Unlike mobile homes, their permanence qualifies them for reverse mortgages as long as they meet the remaining HUD/FHA guidelines.
The very first items an appraiser will look for are the HUD tags (also referred to as HUD labels or seals). These are red metal plates (the color gradually fades from red to pale red or no color at all) located on the exterior of the manufactured homes verifying that the home was built after June 15, 1976 and the structures are built in compliance with HUD safety standards. It is important to note that many manufactured homes are built and transported in sections which are then assembled into a complete unit on site. Each section of the home will have visible HUD tags displaying the home's unique label number.
Next, the appraiser will locate the HUD data plate which is inside of the home. Despite its name, the HUD data plate is actually a sheet of paper containing more detailed information regarding the home. It can typically be found glued to the inside of a kitchen cabinet or bedroom door.
According to HUD regulations, it is illegal to remove HUD tags or HUD data plates. Without these, the home will not be eligible for a reverse mortgage.
In addition to maintaining the proper labels and documentation on the home, in order to qualify for a reverse mortgage, HUD/FHA guidelines require borrowers to legally own the home and the land which it resides on. Each unit of the home must be on its original site and may not be located in a condominium association. Finally, in terms of qualifying structural components, the home must be a permanently situated, primary residence of at least 400 square feet and two sections ("double-wide").
To further meet the requirements for a reverse mortgage, the owner must receive an engineer's certificate claiming that the infrastructure complies with the Permanent Foundation Guide for Manufactured Homes (PFGMH). The borrower is responsible for the costs of obtaining this certificate.
The borrower will also be responsible for any costs associated with achieving a reverse mortgage qualifying home. Such expenses may include the removal of any wheels, axles or hitches which allow the home to be transported; in addition to the cost of permanently situating the home if it has not already been secured to the foundation.
2020 Manufactured Home Requirements
For manufactured homes, there are certain guidelines set by the HUD that are highly specific and have to be met. While there are only a scarce number of lenders who would get them done, they are not impossible.
HUD and/or FHA requirements:
The home must have been constructed post-1976 and adhere to all the HUD guidelines and passed inspection by HUD. 24 CFR 3280.11․
Must have the minimum square footage of 400 Square Feet. (Present requirements by lenders exceed this).
Initially built on and remains on a permanent chassis.
The owner should have turned in DMV registrations to swap for those that qualify it as real property.
Must mandatorily be sited on a permanent foundation.
The land must be owned by the borrower.
The design must depict that it was constructed to serve as a dwelling and must have a permanent foundation that tailors the criteria set by FHA.
The foundation would have to be vetted and certified by an engineer.
If the home is in a flood zone, the finished grade elevation underneath of the home or the basement floor must either be at or exceed the 100-year frequency flood elevation.
If the home is in a flood zone, the finished grade level or the basement floor must be at or above the 100-year return frequency flood elevation.
Further Requirements by Lenders:
Every section of the home must have HUD tags that can be accessed by the appraiser.
The Comparables for the appraisal must be within 1 mile in urban areas, and 20 miles in rural areas. 
The appraiser must show that the seal of the home is still very much intact and structural additions or modifications do not pose a problem.
The appraiser would also locate the HUD data plate which is actually a sheet of paper that contains more detailed information about the home. It is typically found glued to the inside of a kitchen cabinet or bedroom door.
If the sales require excessive adjustments, then the property would not be accepted.
Units located in a manufactured condominium complex are not eligible.
No single wide units.
All credit reports have to be thoroughly verified to ensure that there are personal liens lurking that are linked to the property.
The home must be located on the same site where they were first established. Homes that have been previously installed at another site before being moved to the current location are not eligible.
Frequently Asked Questions
Can you get a reverse mortgage on a manufactured home?
Yes, you can get a reverse mortgage on a manufactured home. However, these homes have to meet some very specific requirements that allow them to pass the HUD guidelines. If they do satisfy the HUD guidelines, then they can be used.
What Sets a Manufactured Home Apart from a Mobile Home?
A manufactured home is usually built on a permanent foundation and all the trailers are removed. In addition, it would no longer use DMV registration, instead, it would be taxed as real property.
A mobile home, on the other hand, is not built on a permanent foundation and it can be moved at any time.
It is registered with the DMV and taxed as personal property.
Would a Manufactured Home Require HUD Tags?
Yes, the very first thing an appraiser will look for is the HUD tag located on the exterior of your manufactured home. And this implies that the home was built on, or after June 15, 1976. 
Is It Possible to Get a Reverse Mortgage on a single wide manufactured home?
No, single wide homes cannot be used to apply for reverse mortgages. In order for a manufactured home to be eligible, it would have to be at least a double-wide or two section home. 
Can a Reverse Mortgage Be Used to Purchase a Manufactured Home?
It is very possible for you to purchase a manufactured home that is eligible going by HUD guidelines with a reverse mortgage, however, it might not be a very great idea.
For starters, you need to ensure that the purchase contract gives you sufficient time to do all inspections. If not, you might end up losing your deposit and become obligated to buy the property in addition to the appraisal.
Getting to know whether the property meets up to HUD guidelines within the regular 7-10 days that most sellers offer to buyers for getting rid of contingencies is a nearly impossible task.
Before applying for a reverse mortgage on manufactured home, prospective borrowers should triple-check that their home meets the extensive list of qualifications defined by HUD/FHA guidelines. After determining eligibility, borrowers should weigh the potential costs and benefits they will incur in the process to ensure that the overall gain is worth the reparations.
Would you like to explore a Reverse Mortgage on your manufactured home? Call us at (844) 230-6679 if you live in one of the following states. As your local broker, we work with several lenders across different states and cities and can find you the best deal for your situation. 
For other states, contact a good local reverse mortgage expert who has originated a good number of reverse mortgage loans with a Broker License (NMLS) and preferably holds the designation 'Certified Reverse Mortgage Professional (CRMP)'.